Welcome To Inn at Haystack Rock
Drive to Cannon Beach, park your car at our hotel and explore the town and beach on foot! The Inn at Haystack Rock is located one block from the beach, and is the perfect place for families, friends, couples and even family dogs to connect. Our rooms are all unique and we have a variety of room types to fit your needs; you won't find a cookie-cutter experience here. Enjoy our amenities including hot tubs, kitchens, fireplaces, and private patios. Ask the front desk about the specific amenities in your room.

Our rooms are situated around our quiet garden courtyards, and there are other places to relax, including our fire pit and outdoor patios. We have two sites, the Inn at Haystack Rock is Site 1 and what was the Blue Gull Inn is now part of Inn at Haystack Rock and is Site 2. The properties are located kitty-korner to each other, and guest check-in is located at Site 1.

We invite you to discover our little spot of paradise along the Oregon Coast!
Enjoy our Amenities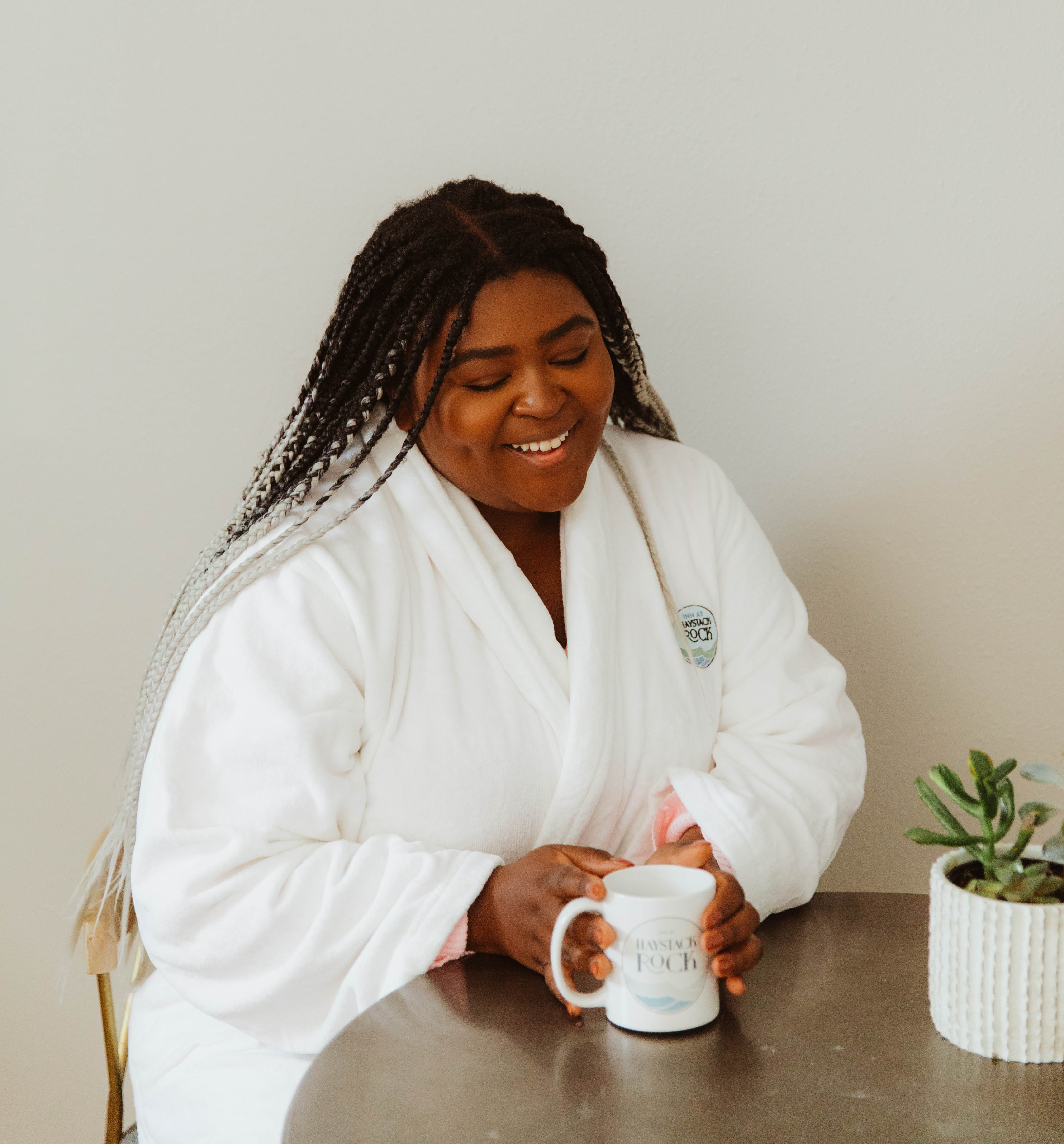 Unwind with our amenities:
If you want to explore the town on our complimentary bicycles, relax in the gardens, or simply curl up in a robe by the fire with a cup of coffee, we've got you covered.
Read More
Inn At Haystack Rock - Rooms & Suites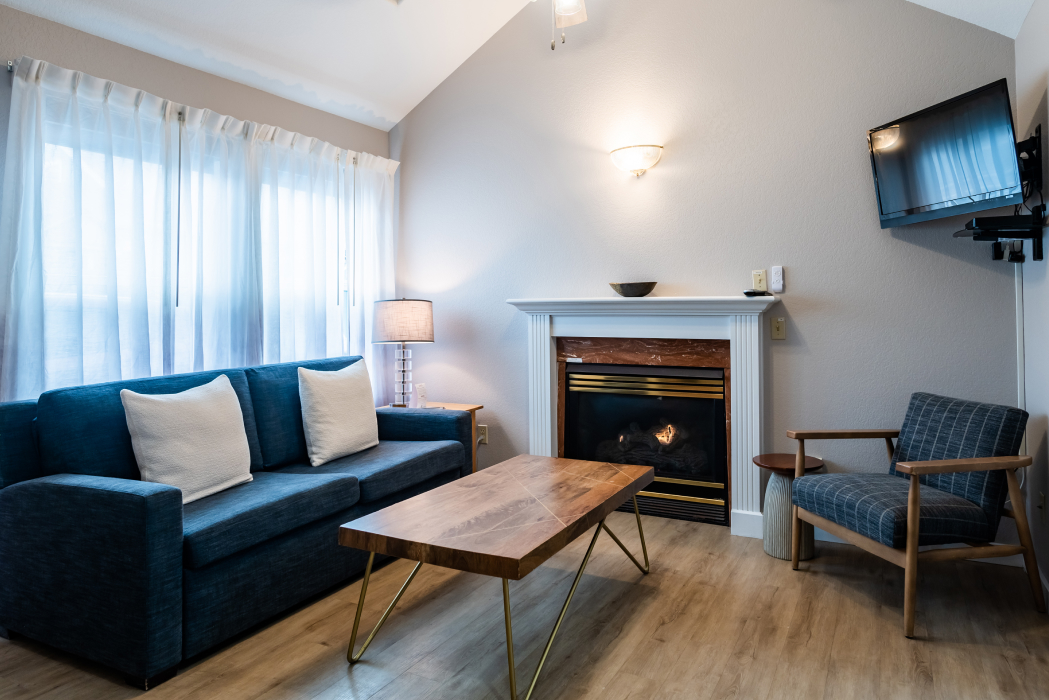 Queen Room With Kitchen
After a day of exploring the town or beach, enjoy your stay in our Queen room with Kitchen. We have 2 rooms available, and they are unique. Please call us with any questions.
Read More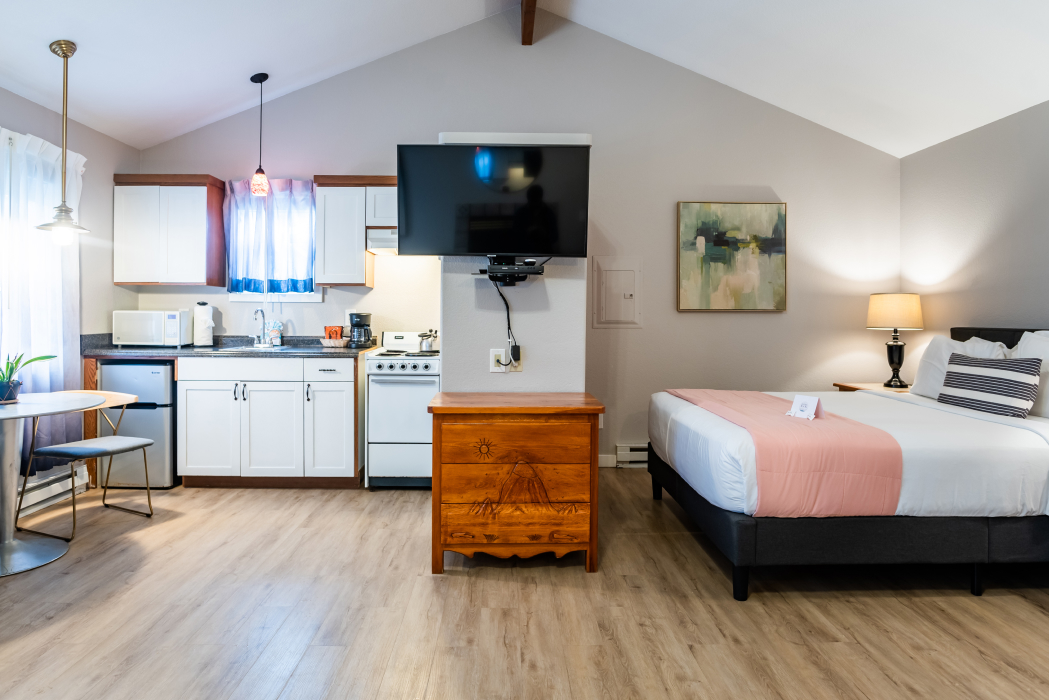 Two Bedroom Suite With Kitchen
These rooms are perfect for a family or group of friends that want some extra space to spread out. Home style meals can be cooked and guests can spread out for sleeping arrangements.
Read More
What Our Guests Say
Wonderful Stay!
"We had the perfect stay. The view out of the back window was amazing! Check-in was easy and even included welcome gifts for our pups. The house had everything we needed, including direct access to the beach. We would recommend this property to anyone and would definitely stay here again."
Convenient.
"Great cottages with full kitchen and bath. Good location. Clean and well taken care of. Walking distance to Haystack Rock and downtown for lunch or dinner. Nice to stay in a cabin/cottage for a change and have the whole thing to yourself."
Lovely inn with everything you need
"Fantastic, super close to the beach and within walking distance of a bunch of shops. The value for the price is outstanding- we were blown away by the amenities in our room (a kitchen, fireplace, sofa, large bathtub, and deck). We also appreciated the little details like a DVD collection and tea. Thank you to Alfredo and the rest of the staff for taking such good care of the inn and its guests :)"
Previous
Next
Our Location
Get Direction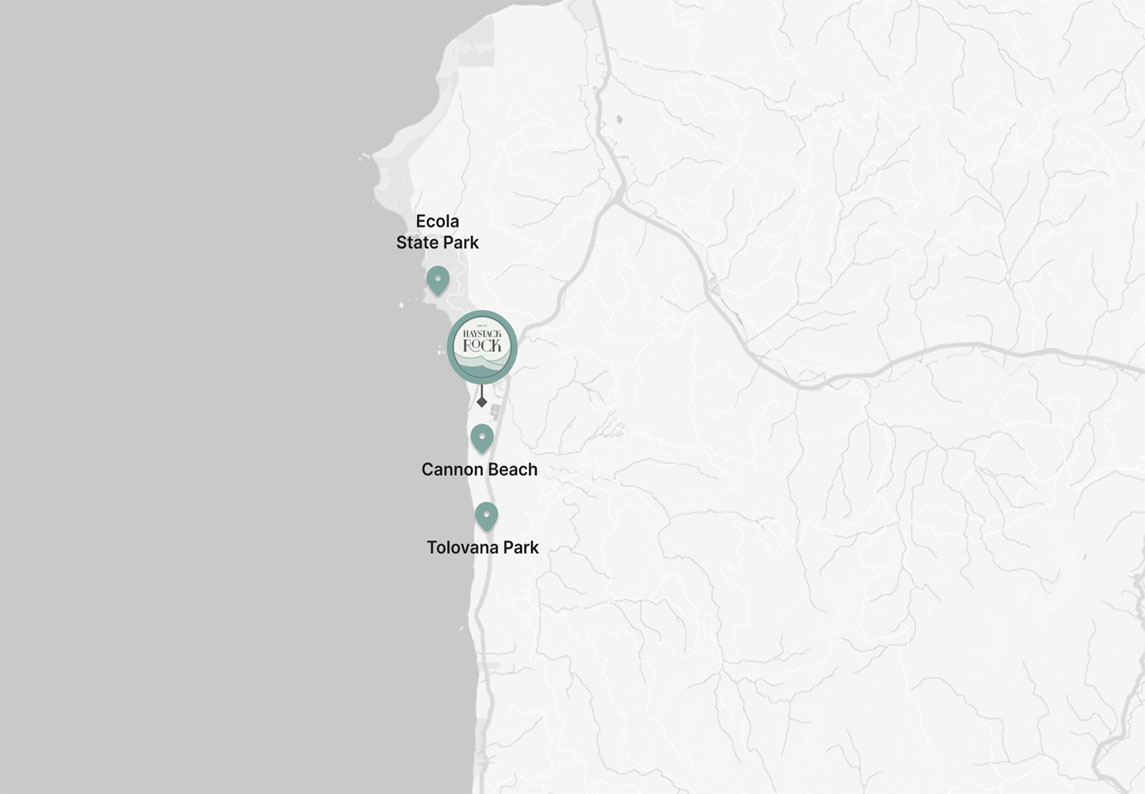 Address :
487 S Hemlock St.
Cannon Beach, Oregon 97110 USA